Premium quality wines from selected Greek and international varieties of the Greek vineyard.

BASSIS SYRAH
Dark red varietal wine with a bouquet of Violet, raspberry and pepper aromas. it's velvety taste, pleasant tannins and delicate aftertaste are delightfully combined with meat and spicy cheese.
To be served at 18°C can be adds up to 5 years in its bottle.
Wine type: Red Dry
Varietal composition:: Syrah
Alcohol: 12% VOL
Bottle: 750 ml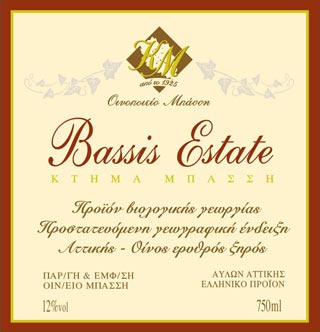 BASSIS ESTATE RED BIO
The red Bassis Estate wine, bearing the indication of 'Local wine of Attica', is a rich, ruby colored wine, based on Merlot and Cabernet Sauvignon, which has aged for 10 months in the cellar of the winery. It has a velvety texture, round structure, and is available in numbered bottles.
It should be served at 18 oC and pairs well with BBQ meat, spicy salads and aged cheese. It can be cellared for many years.
Wine type: Red Dry
Varietal composition: Cabernet Sauvignon and Merlot
Alcohol: 12% Vol
Bottle: 750ml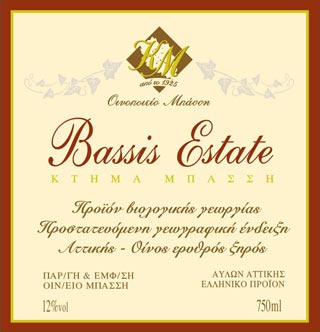 BASSIS AESTHISIS
Its Greek name "aesthesis" means sensation. It is produced from the Moschofilero variety, which gives rise to a complex wine with finesse. The explosive combination of citrus fruits, with crisp acidity and lemon aftertaste give a fresh wine with Mediterranean feel.
Wine type: white dry
Varietal composition: Moschofilero
Alcohol: 11,5% Vol
Bottle: 750ml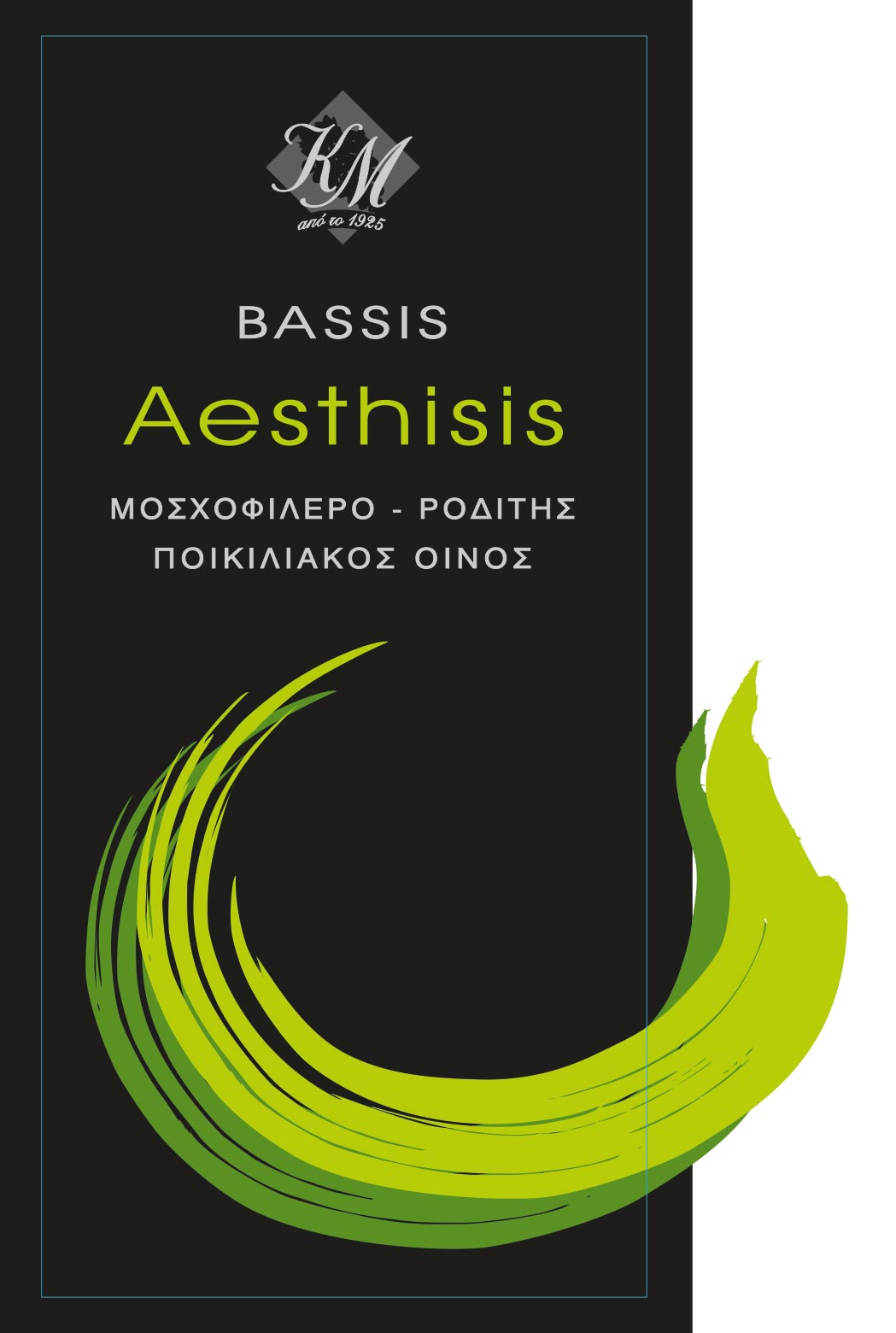 BASSIS SAUVIGNON BLANC
A refined, fruity, varietal wine fermented under controlled temperature in order to concentrate the aromas. It constitutes a rich, sophisticated, full wine and it should be served at 10 ℃. It is the ideal companion of seafood and seasonal salads.
Wine type: white dry
Varietal composition: Sauvignon Blanc
Alcohol: 11,5% Vol
Bottle: 750ml